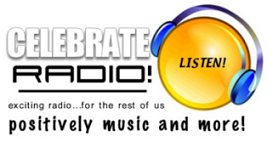 BE PART OF FOSTERING A REVOLUTIONARY NEW INTERFAITH national radio network based on Micah 6: 8 to bring people back together to change our society and the world one heart a time!
IMAGINE a full-time, full service coast-to-coast satellite radio network (and web stream and podcasts for those with no dish) that equally entertains, uplifts people to new possibilities and throughout its programming, motivates people and groups and shows them how to GIVE to help others; and generate a contagious kindness and generosity and how they can grow their own vision on making our societies here and around the world better, more sustainable, more loving, more tolerant and more just!.
IMAGINE a 24/7 radio network that is already programmed by broadcast veterans on servers in California and Milan, Italy, now waiting to launch on satellite; a coast-to-coast and overseas network based on an already successful 3 year old nationally and internationally broadcast (satellite, AM, FM, shortwave) weekly music and interview program called REACHING UP; aired right now in 200 countries d with millions of devoted U.S. Canada, Australian, European, Asian, African and South American listeners; a program and soon a whole unique station that listeners already write that they love, is unlike anything else on the air and opens their eyes and hearts to helping others....Both are part of a small 20-year-old non-profit, Streetcats Foundation, with amazing vision and accomplishments!.
IMAGINE the good we could do, together reaching millions of people 24 hours a day with the power of highly entertaining, informative and uplifting major media being a force for GOOD all the time from morning until night!
IMAGINE how we can grow your vision (and ours) for corporate responsibility and sustainability, all the time bringing people together and fostering partnerships from every sector of society including the faith communities (all faiths together) to unite to create real change!
IMAGINE if such a station, one that can be heard by 6 million people or more on satellite and millions more on the web, can actually help those with their own vision to make it a reality, partner with others and be sustainable!
Already, we are doing all this on our weekly program, now broadcast on several satellite networks across North America and 3 other continents, on shortwave to Latin America, on FM across Israel and the Middle East and AM across Italy and Central Europe-reaching millions coast-to-coast and overseas.
Already our passionate always in-person guests have included people like Caryn Stern CEO of U.S. UNICEF, Melisse Boskavich of Peace Child Israel, Dr. Wess Stafford of Compassion International, the leaders of Mercy Corps, Jars of Clay's Bloodwater Mission, Rick and Kay Warren, the Museum of Tolerance, the anti-trafficking group Not for Sale, childrens' advocate Mark Klaas, family members of the teens killed at Columbine working for change, Director of George Fox University's Center for Peace and Justice Clint Baldwin, pastors and rabbis and priests in our new home of Portland and dozens of big name secular, Jewish, Catholic and Christian music artists involved not only in entertainment but also in social justice initiatives.
Our new 24/7 satellite radio network will also be available on the web and will be as entertaining as it is informative, with an already created playlist of 1700 pop and rock songs from the U.S. and 19 other countries that we call POSITIVELY MUSIC.. And numerous recorded concerts as well as specials from people like Dolly Parton, Noel Paul Stookey of Peter, Paul and Mary, Max Lucado, Anne Graham Lotz and many, many others!
We've also already done programs originating from Los Angeles, New York City, San Francisco, London, Seattle, Berlin, Amsterdam, Dublin, Rome, Tel-Aviv and Jerusalem!
CELEBRATE RADIO will have newscasts from Washington and L.A. 12 times a day as well as reports from our own correspondents in London, New York, Nashville, Los Angeles and Jerusalem already lined up. We will have childrens programs and youth programs, some created by teens. Already we are building our own One Heart for Kids initiatives and have 22 web sites serving children, youth and families as well as web sites for the weekly Reaching Up program and the new Celebrate Radio Network.
We are also already producing and distributing multi-organization radio psas in the fight against poverty, AIDS, domestic abuse, child trafficking, hunger and teen addiction to any radio station that wants to broadcast them (now dozens and dozens)!
For 10 years off-the-air, our non-profit has also organized Teen-Anon, the only national 12-step fellowship for teens who want to recover from alcohol and other drug addiction, 28 web sites serving children, youth and families and a budding international One Heart for Kids initiative to bring those working to help children together to be more effective.
In addition to garnering funding and additional partnerships to launch the new network 24/7, less than $80,000 a year, we are working to expand to more FM stations in the U.S. which will lead people to the full-time network.
Our vision, beyond the satellite network's broadcasts, is in future to actually empower people and organizations to launch and then publicize their own projects and vision and foster partnerships with others through the power of this new media, along with social networks like Facebook, Twitter, My Space and Linked In and videos already begun on You Tube as well as our own 2 dozen national and regional web sites!.
To launch our 24/7 network and and to promote all we are doing across the U.S. and 200 more countries and help you promote all you are doing, we need partnerships and sponsorships including PBS/NPR style on-air corporate sponsorships/underwriters…but we also need your organization's help and that of your members.
EXPLORE our web sites and our podcasts at both reachingup2.podomatic.com and reachingup.podomatic.com and see what we have already done with a miniscule budget!, See some of what listeners across the U.S. and overseas already write us by clicking the LISTENERS link on reachingupradio.com Then please contact us first by email at info@celebrateradio.com with a cc to helping3000@yahoo.com and then please schedule a phone appointment with us. We want your help to launch phase 1 of this much-needed new satellite, web, shortwave and AM/FM media 24/7 by Fall, 2012 or before.
HEAR some of our interviews and an audio preview of the new CELEBRATE RADIO satellite network!